The Forge of National Destiny
This walking tour takes you from the Old Town Square via Karlova across the Charles Bridge. Crossing the Charles Bridge, whose "speaking stones" reveal the cruel history it has survived, we come to the Lesser Town Square, where a tram helps us up the hill to Prague Castle, or if you are more energetic you can continue to walk via Old Castle Stairs to Prague Castle – one of the largest fortresses in Europe, and the beating heart of the country. Once we reach the top you will be rewarded with wonderful views over the city. From there our full tour of the Castle complex begins. We discover it all: the palaces and courtyards, the 1000 years of history carved into the stone of St. Vitus Cathedral, the Old Royal Palace, the charming Royal Garden, the Basilica of St. George, the Golden Lane, and even slip into the Castle Picture Gallery. Once the tour finishes our guide will navigate you back to the city.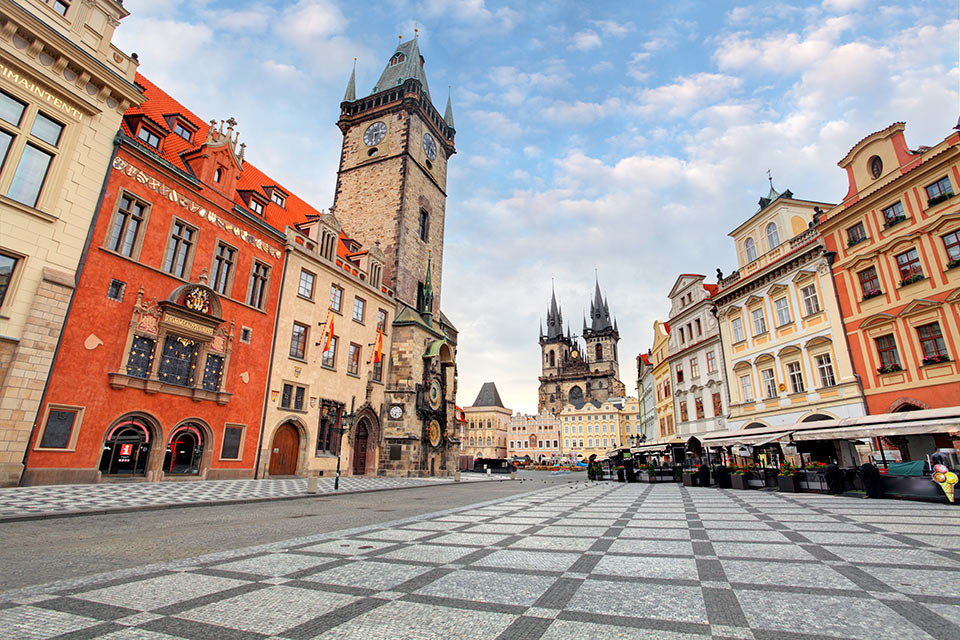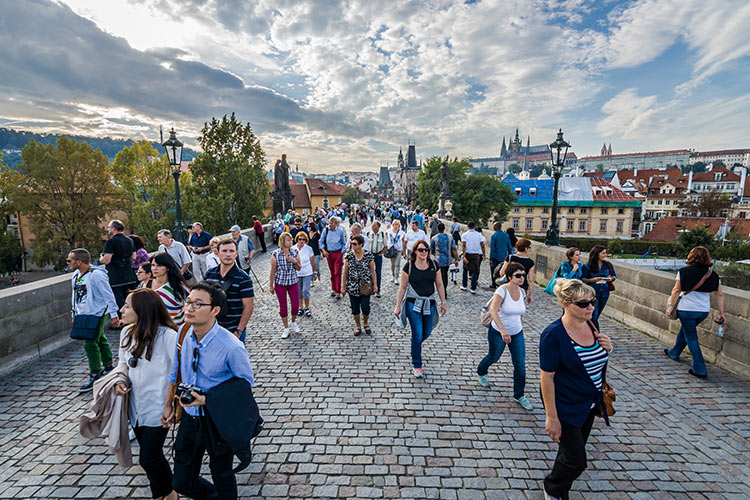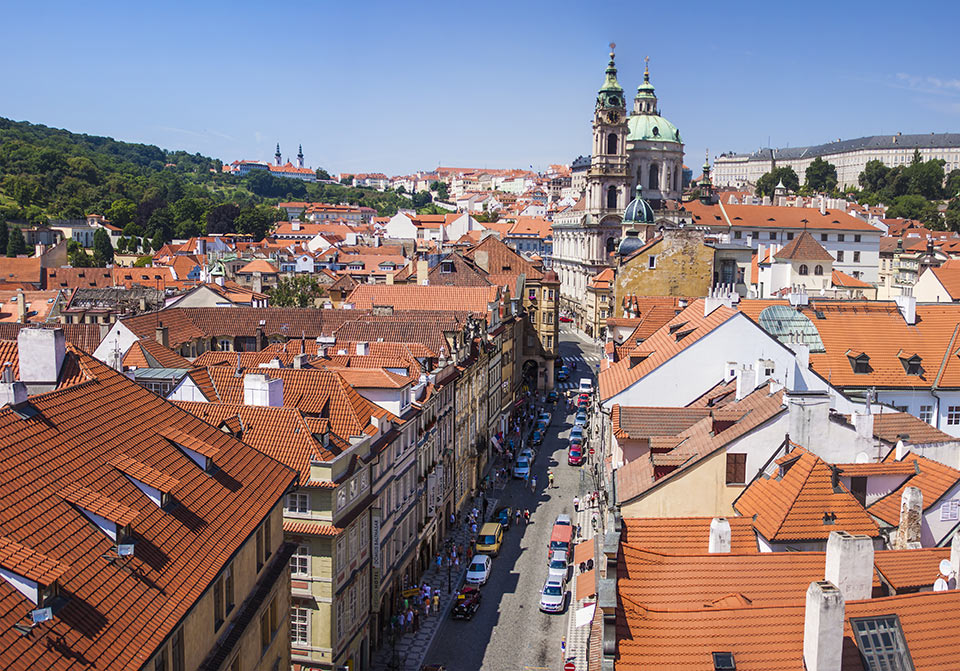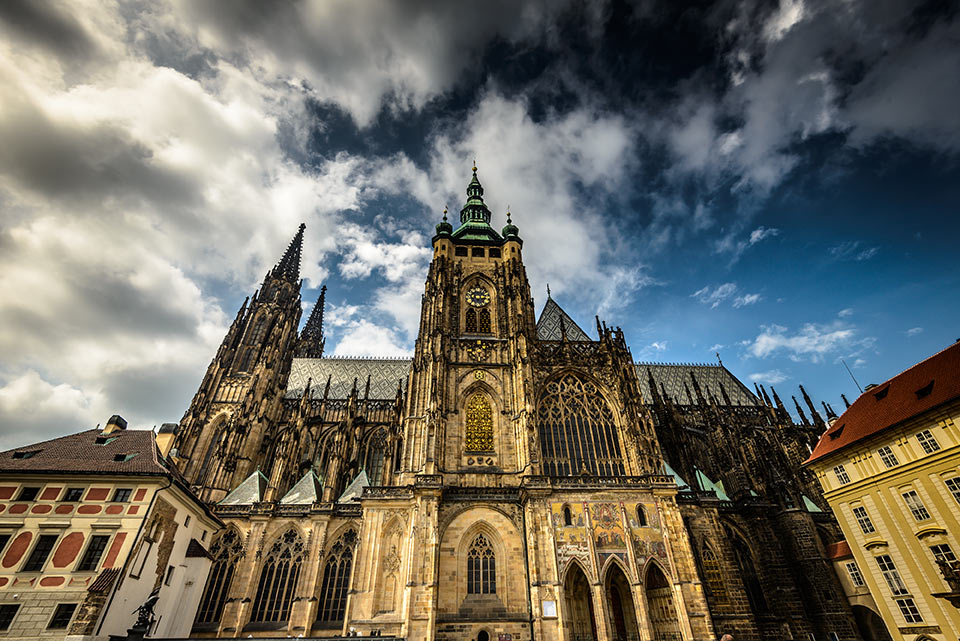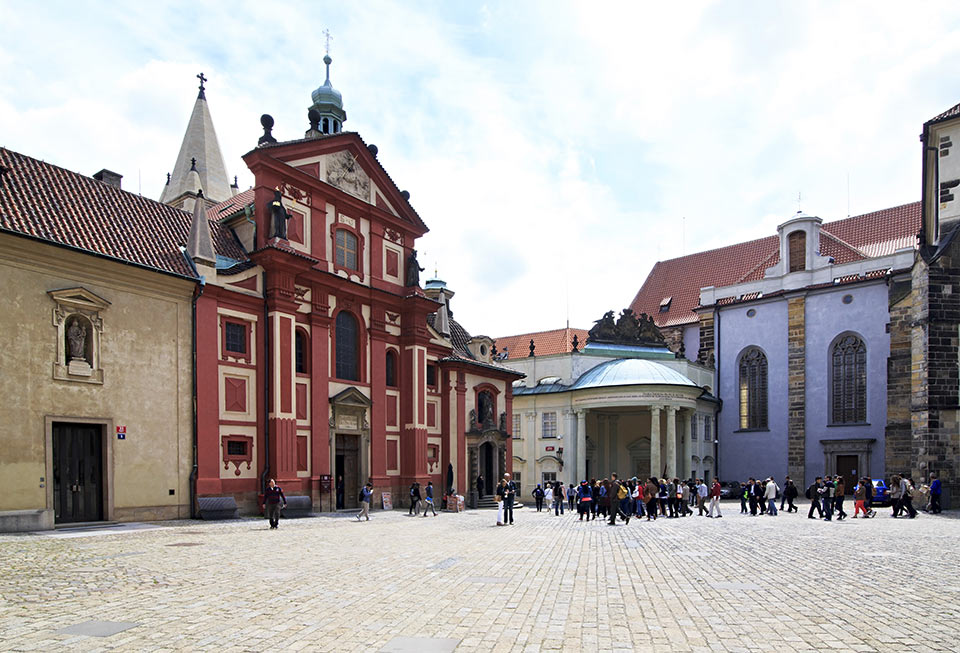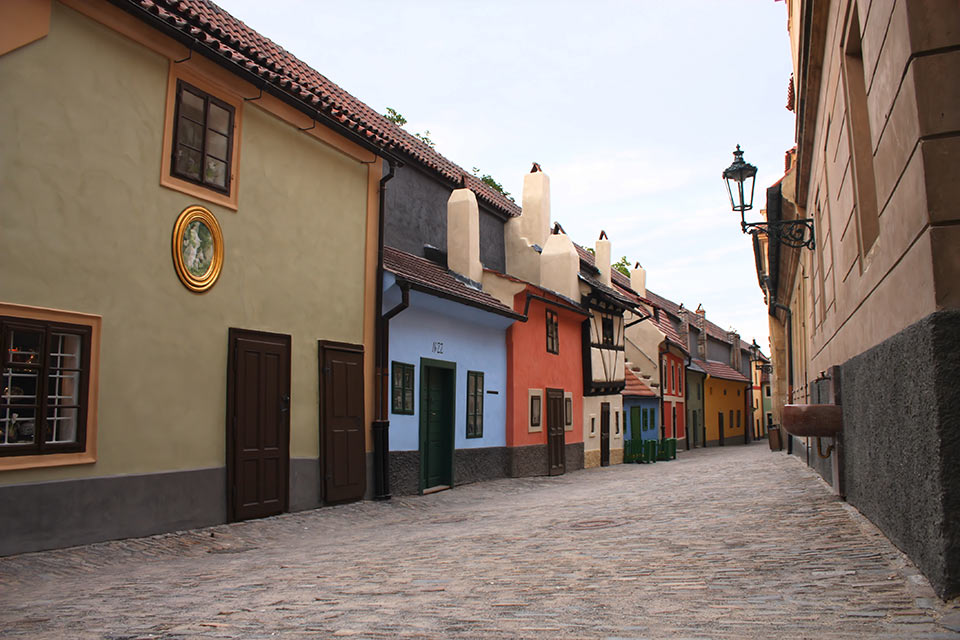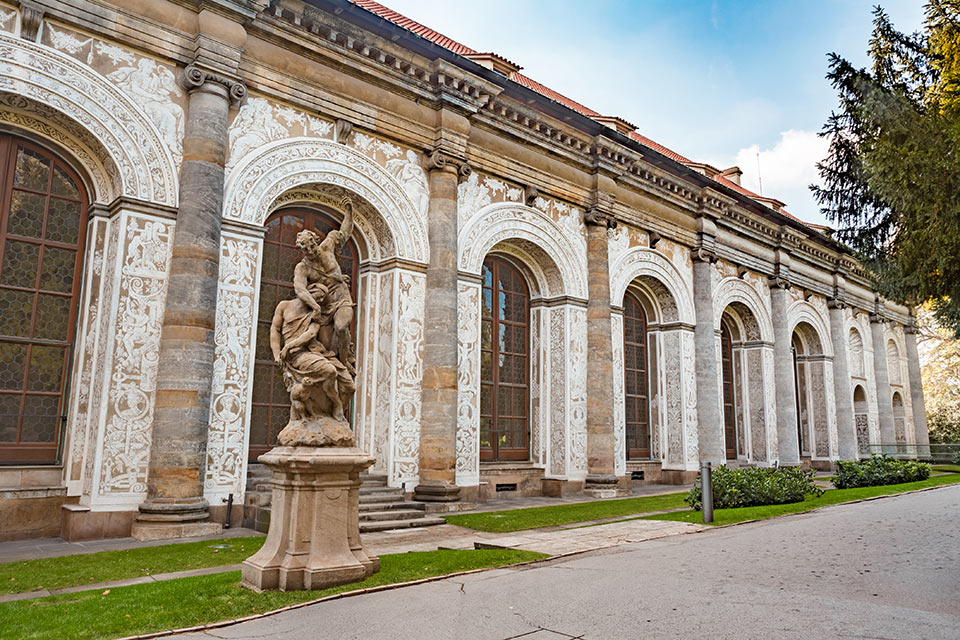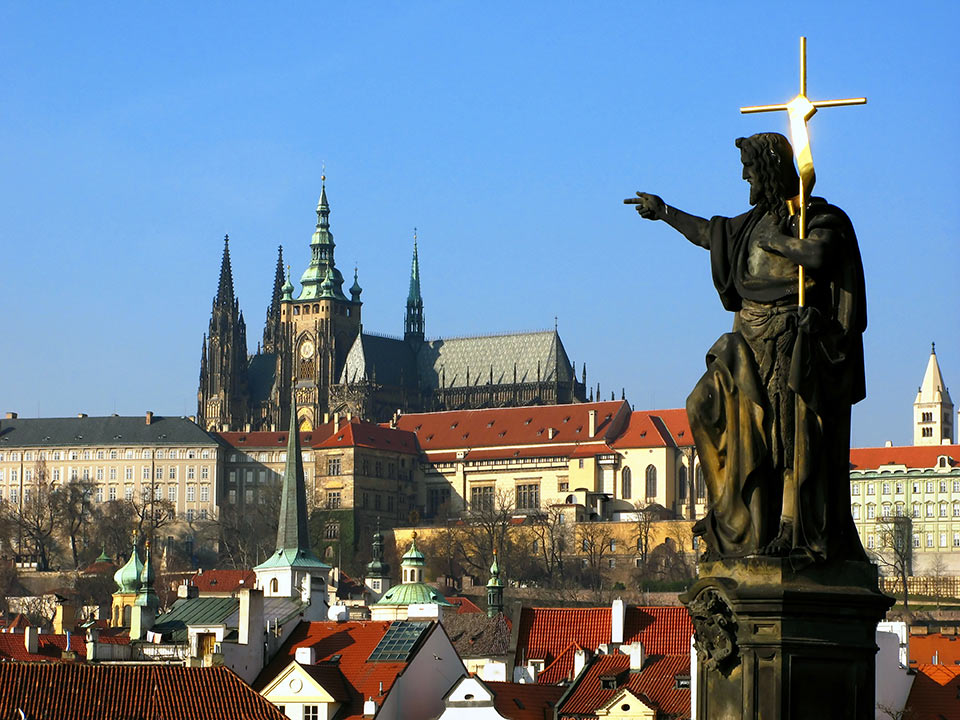 Check prices in your currency (EUR, GBP, USD etc.)
| Tour dates | Tour starts | Tour finish | Price adults |
| --- | --- | --- | --- |
| Daily | 10:00am | 2:00pm | CZK 1300 |
Inclusive of: guide, entrance fees to the Prague Castle monuments and interiors, optional tram ticket to Prague Castle (if you choose not to walk via Old Castle Stairs).
Tour duration: 4 hrs.
Do I Need to Pre-book This Tour?
Yes, we strongly recommend making a booking. We guaranteed full refund if you cancel at least 2hrs before tour starts.
Where Can I Meet My Tour Guide?
The meeting point with our guide is at the corner of Paris Street (Pařížská) and Old Town Square, opposite the St Nicholas Church next to the Czech Tourism office. It is very easy to find; the Old Town Square is just a 5-min walk from Staroměstská underground station. Alternatively ask at the hotel reception for directions.
Thank you very much for your excellent arrangements and for the guide and driver. Best wishes, John T.
Good Afternoon, I just wanted to write to you all and THANK YOU for your excellent service throughout our stay in Prague. You were there awaiting our arrival despite our flight being delayed and the flowers I had requested for my mum were beautiful. We were driven to our hotel straight away with a guide DVD and the driver was excellent in pointing out all the many things along our route too. Once there we decided to book one of your walking tours, the 6 hour superior guide to Prague. This was excellent! We were again picked up promptly by one of your drivers, taken to the meeting point, introduced to our guide and the tour started as the old town clock struck 10am! We were greeted with open arms, given all the information we could take in and fed well! After our tour had finished your driver was stuck in traffic, but your guide stayed with us keeping us updated on the situation. After a short time your driver arrived and could not apologise enough, which because of the wonderful nature of your staff, he really didn't have to. We got dropped to our door again via some more sights and information that your driver told us. He had many stories and laughs to share with us and answered any questions we had! Sadly our trip ended on Monday and we were greeted once again by your driver at our hotel ready to take us to the airport. He took us yet another way to show us more of Prague and told us more and more whilst also asking us about our time there. We arrived at the airport in good time and said our goodbyes. I have already recommended your company to others back home and indeed your country! My sister and I had paid for the trip for my mother's birthday and I was so glad to have your service available as it truly helped to make the trip!! So again I say a big THANK YOU to you, your guides and your drivers. A truly wonderful service with truly wonderful people!! Thank you Debbie Grey, Kent, UK.
We just got back from our trip and I wanted you to tell you that Karl was an excellent guide. We greatly enjoyed it. He was well-informed and provides us with all the details about sights. Thank you, again, for your prefect service. Carolina A.
Dear Libor, just to say thank you. We really enjoyed our tour of the city with your guide. She was an excellent guide, and the tour was really exciting and great introduction to the city. Kind regards, Jeff O.