Private Excursion – Brewery and Pilsen City
During a visit to the traditional Pilsen Brewery you will be introduced to the history and intricacies of beer brewing. For over 160 years the brewery has produced a unique beer called Pilsner Urquell. This beer became the symbol of the Czech art of how to brew fine beer. Included in the tour of the brewery is of course a sample of this golden water from Pilsen. After a visit to the Brewery you can go for a walk in the city centre, then have lunch in the local beer restaurant Spilka, which is renowned for its traditional Czech cuisine and Pilsner beer fresh on tap. Other sites worth seeing in the town are The Great Synagogue, which is the third largest synagogue in the world, and Underground Pilsen – the old passageways below the city.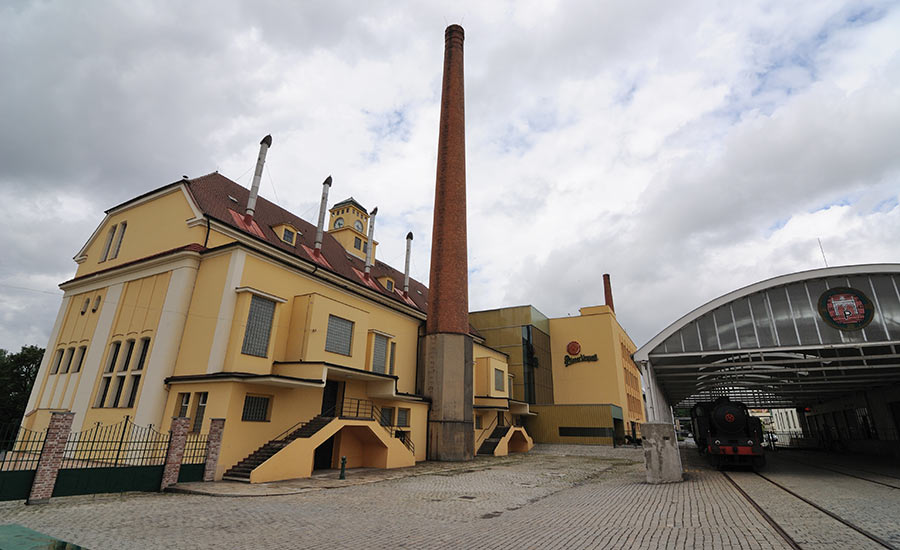 Pilsner Brewery Tour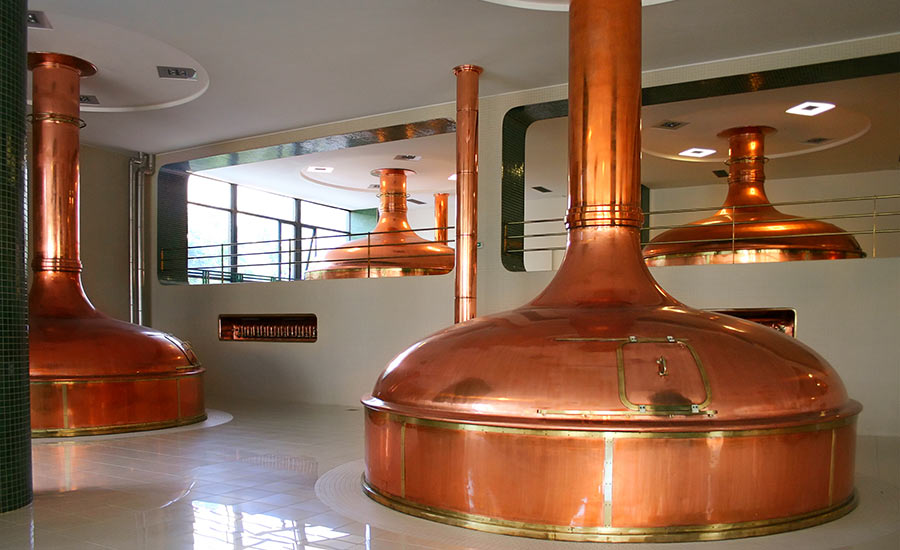 For many people, Plzeň means beer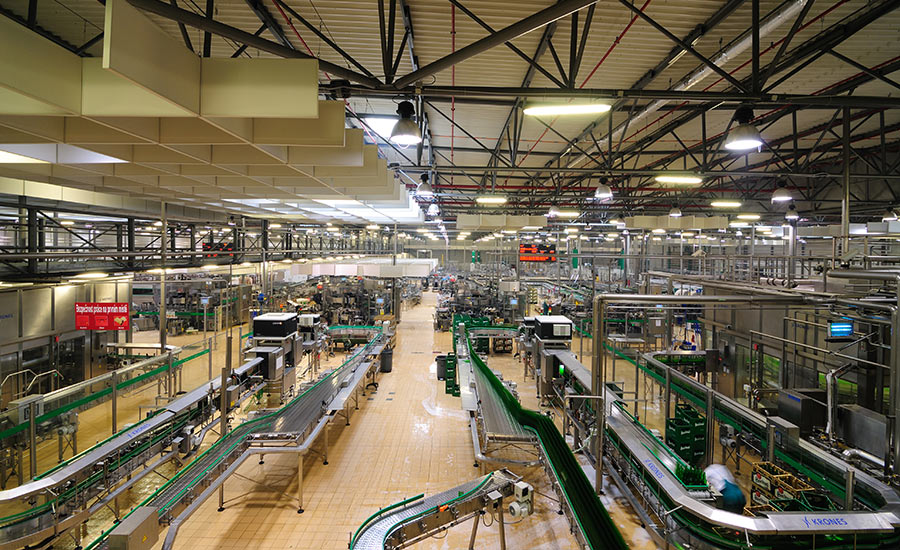 The brewery complex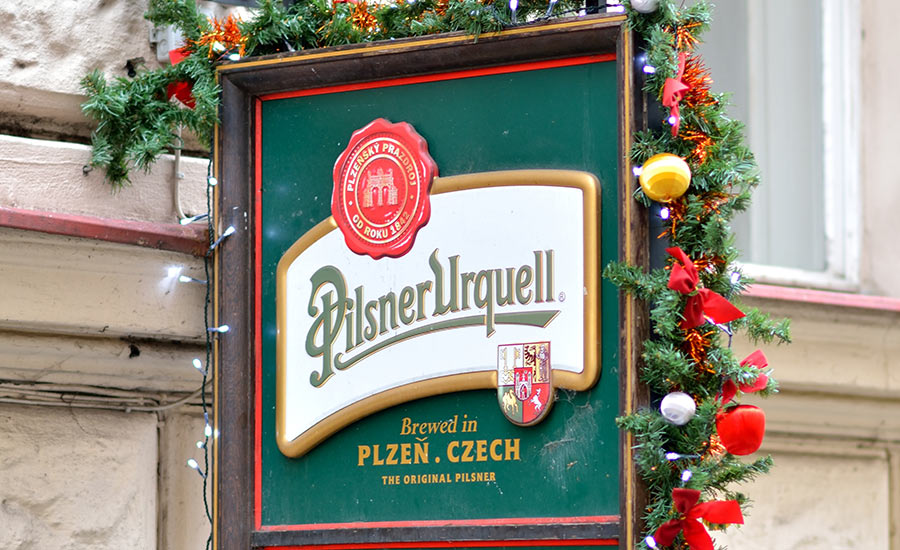 Following a tour, tourists can go to the Prazdroj eatery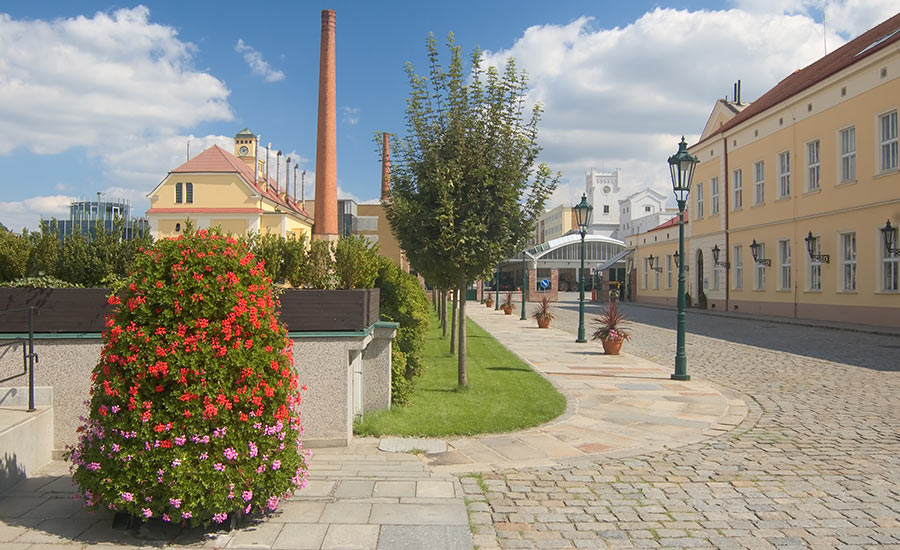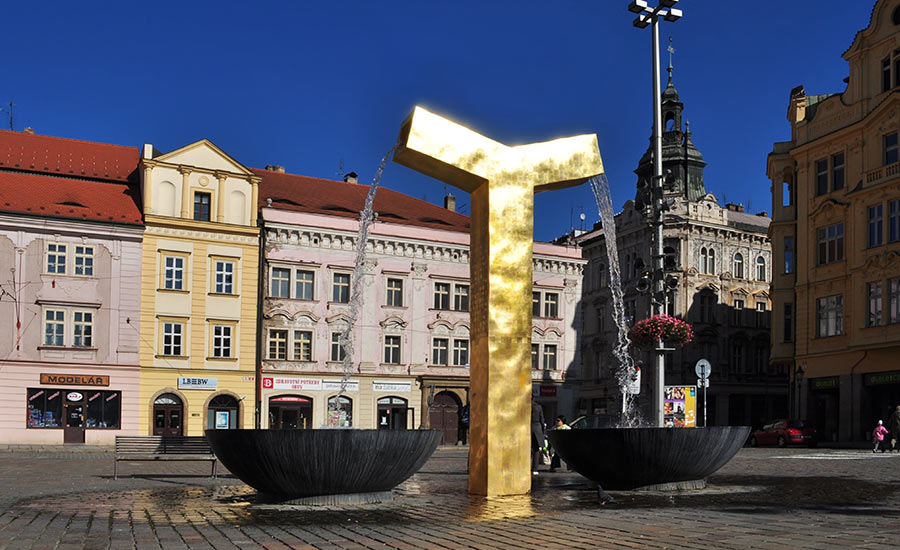 Plzeň City
Check prices in your currency (EUR, GBP, USD etc.)
Pilsen private excursion price list (see also shared/guided option).
| GROUP SIZE | TOTAL PRICE FOR WHOLE GROUP | TOTAL DURATION | DATE / TIME |
| --- | --- | --- | --- |
| 1 – 4 pers. | CZK 3200 / group | 6 hrs | Anytime |
| 5 – 8 pers. | CZK 4000 / group | 6 hrs | Anytime |
| More pers. | Ask Us | 6 hrs | Anytime |
Total duration: 6 hrs.
Travel time (one way): 1 hr.
Recommended pick-up time: from 10am to 1pm.
Free time at destination: 4 hours. This is sufficient to visit the Pilsen Brewery (including Brewery Museum), have lunch, and still have time for a quick visit to the city centre. The city can be easily seen on foot.
Price excludes: Entrance fees to the Pilsen Brewery or any other entrance fees, which should be paid directly by the customer.
Price includes: Return transport from Prague back to your hotel, waiting fee at the Brewery. Price also includes optional transport from the Brewery to the city's other sights (if you wish to visit them).
Entrance fees: Brewery tours for individuals without a reservation in English are possible every day from Monday – Sunday at 12:45, 14:15 and 16:15. Tours in German are available from Monday – Sunday at 13:00 and 14:30. For example, if you wish to attend the tour at 12:45 you should schedule the start of the excursion at 11:15am. Guided tours for groups of 10 people or more are possible with advance reservation during opening times April – September (from 8am to 5pm) and October – March (from 8am to 4pm). Price for Pilsner Urquell Brewery tour (100 minutes) is CZK 190. You can also visit other attractions like the Brewery Museum (60 minutes, admission CZK 100) and Pilsen Historic Underground (50 minutes, admission CZK 100). Combined tickets (a combination of two or more tour routes) will save you 25% on the total price. If you are in a larger group of 10 persons or more and require a booking, contact Pilsen Brewery directly or we can make a booking on your behalf at no extra charge. Bookings are not essential. Pilsner Brewery Website.
Tip: Grand Circuit – This will combine visits to the spa city Karlovy Vary, Mariánské Lázně and then the Pilsen Brewery. This will be a whole day trip. Please contact us for a price quote.
Alternative
Private Transport to the Pilsen
Your excursion was exactly what I was looking for. Our driver was excellent and information DVD which we watched on the way to the Kutna Hora made our trip even better. Great value as well, highly recommended. Tonny S.
Hello there, We attended this tour today, and I just wanted to write and say how much myself and my Mother enjoyed it! Our Guide was fantastic and so knowledgeable. Could you tell me her name? I didn't leave a tip with her but wish I had done. Would you be able to pass on my message of thanks. Helen Whitby, UK