St. Barbara's Cathedral, Italian Court, Royal Mint and Ossuary in Sedlec
The historical town of Kutná Hora, now with a Unesco World Heritage listing, used to play an important role in the 13th century when silver ore was discovered here. Its fame lasted until the 16th century, when silver resources were depleted. Its increasing wealth and prosperity led to an architectural boom in the town and gave rise to the construction of many beautiful monuments – the Gothic five-naved St. Barbara Cathedral, the Italian Court with the Royal Mint, the Stone House and other Gothic and Renaissance landmarks. Not far from Kutná Hora in nearby Sedlec is a uniquely amazing sight – the Baroque ossuary. The ossuary is decorated with the bones of some 40,000 people, and the decorations even include a human bone chandelier. The town is small enough to be seen in a single day, is free of the ugly, Communist-era buildings that plague many of the country's small towns, and is not very far from Prague – all these factors make it a very popular day trip.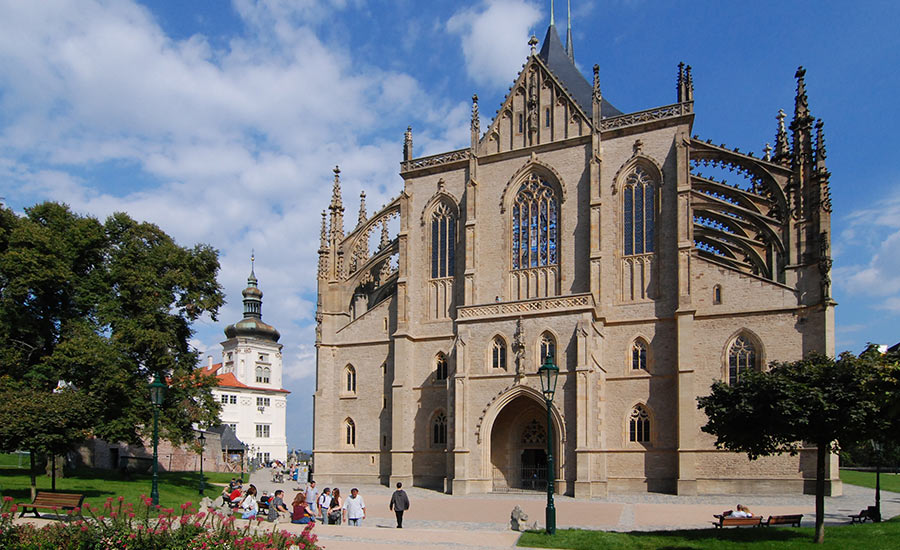 Kutná Hora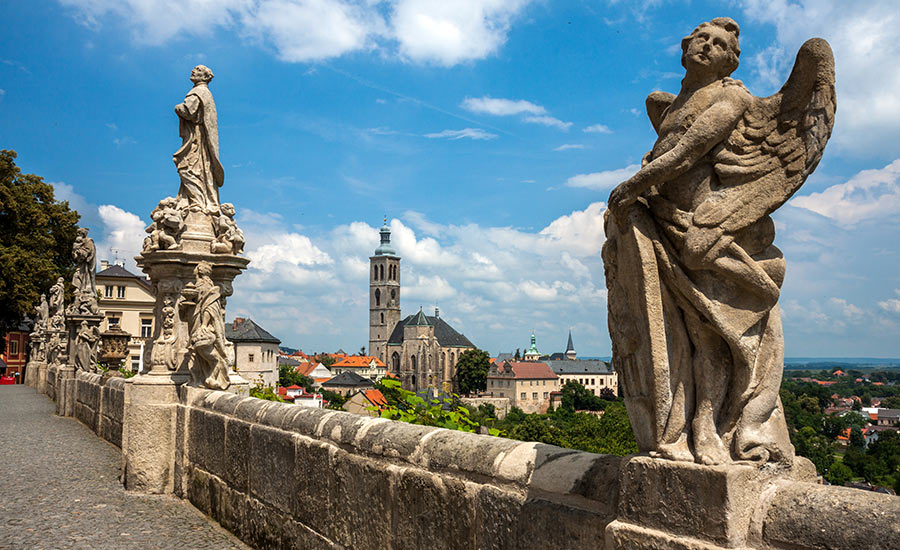 Half day trip from Prague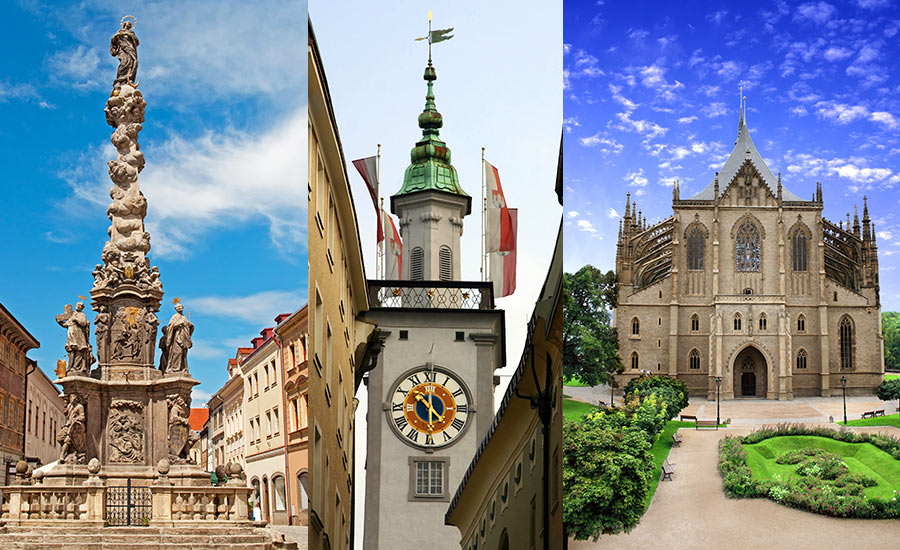 Just one hour drive from Prague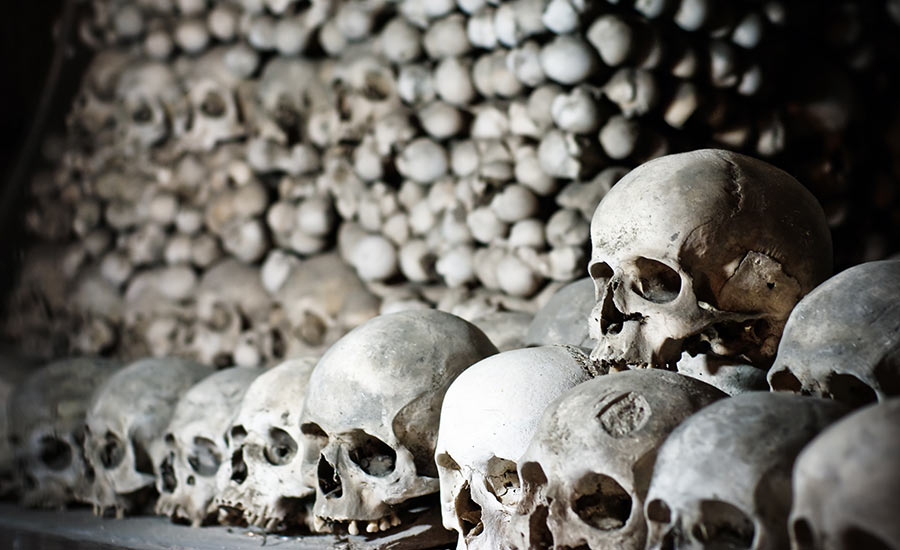 The Ossuary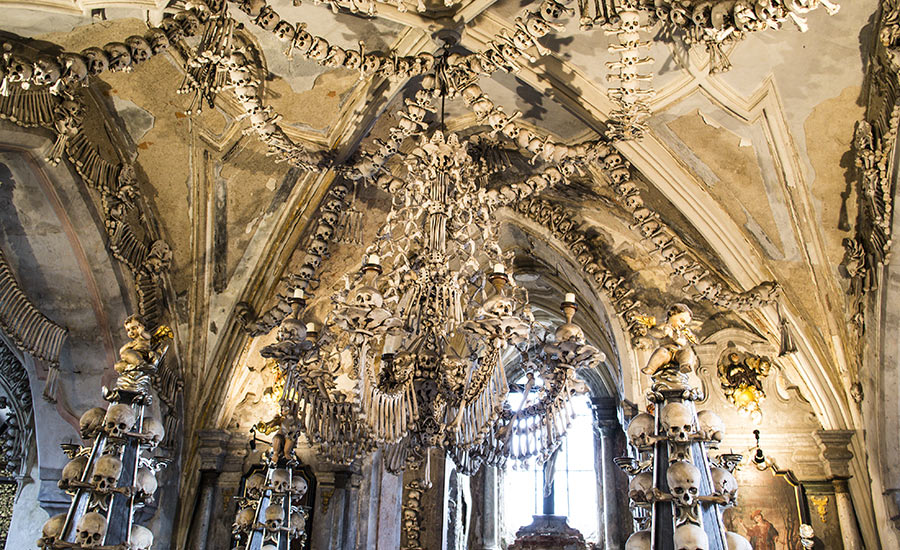 Decorated with human boness
Kutná Hora private excursion price list (see shared/guided option)
GROUP SIZE
TOTAL PRICE FOR
WHOLE GROUP
TOTAL
DURATION
RECOMMENDED
PICK-UP TIME
FREE TIME AT
DESTINATION
1 – 4 pers.
CZK 3120 / group
6 hrs 30 min
From 9am to 2pm
3 – 4 hrs
5 – 8 pers.
CZK 3860 / group
6 hrs 30 min
From 9am to 2pm
3 – 4 hrs
More per.
Ask Us
—
—
—
Check prices in your currency (EUR, GBP, USD etc.)
Free time at destination: 3 – 4 hrs. The time is sufficient for a quick visit to the city, including the nearby Sedlec Ossuary. There is enough time for lunch. The city can be easily seen on foot.
Price includes: Return transport from Prague back to your hotel, waiting fee at Kutná Hora and driving from Kutná Hora to Sedlec Ossuary, and possible driving in the city centre at your request.
Price excludes: Entrance fees such as entrance to Sedlec Ossuary (CZK 90 per person) and St. Barbara's Church (CZK 60 per person).
Tip: A visit to Kutná Hora can be combined with a visit to Konopiště Castle. This short stop on the way back to Prague is recommended. Please contact us for a price quote.
Alternative: Kutná Hora Shared Tour | Private Transport to the Kutná Hora