11 Hours Excursion with Lunch
Český Krumlov, a medieval town in Southern Bohemia, still has an almost fairy-tale charm today, and is rightly registered as a Unesco heritage site. You will walk through the town accompanied by our guide and you will have lunch in a medieval tavern. Afterwards, we continue our tour by visiting Krumlov Castle. This, the second largest Czech castle, is equipped with historic furniture and is full of art, tapestries and richly decorated weapons. Because the castle is closed in winter, in those months we will visit České Budějovice, the former royal town founded in the 13th century.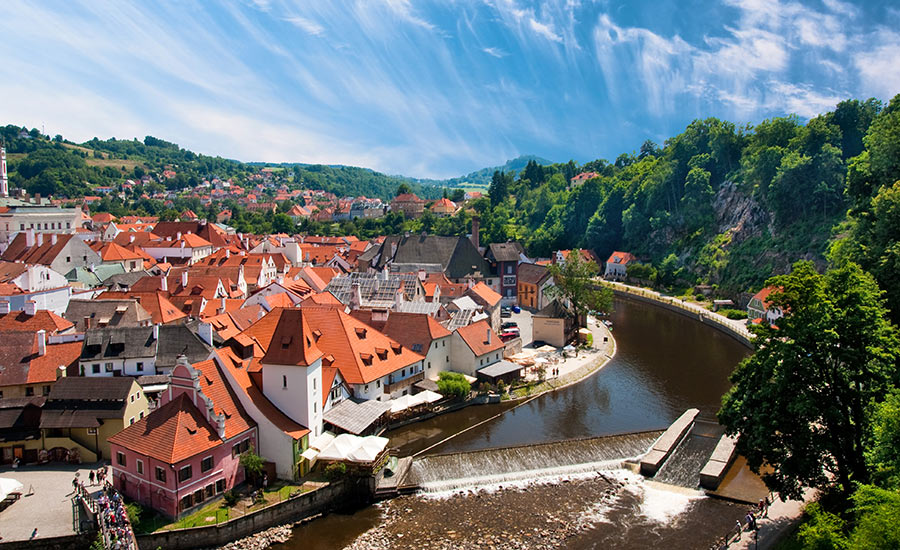 Český Krumlov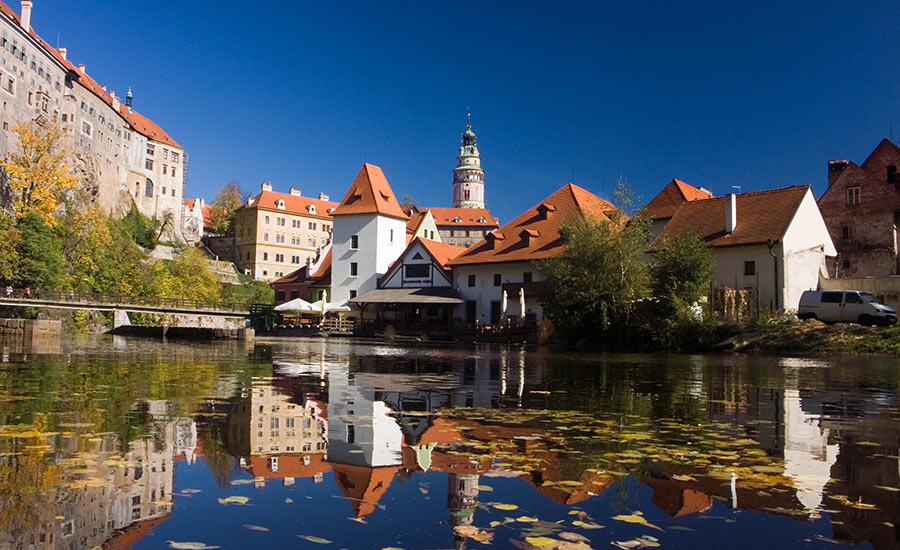 Day trip from Prague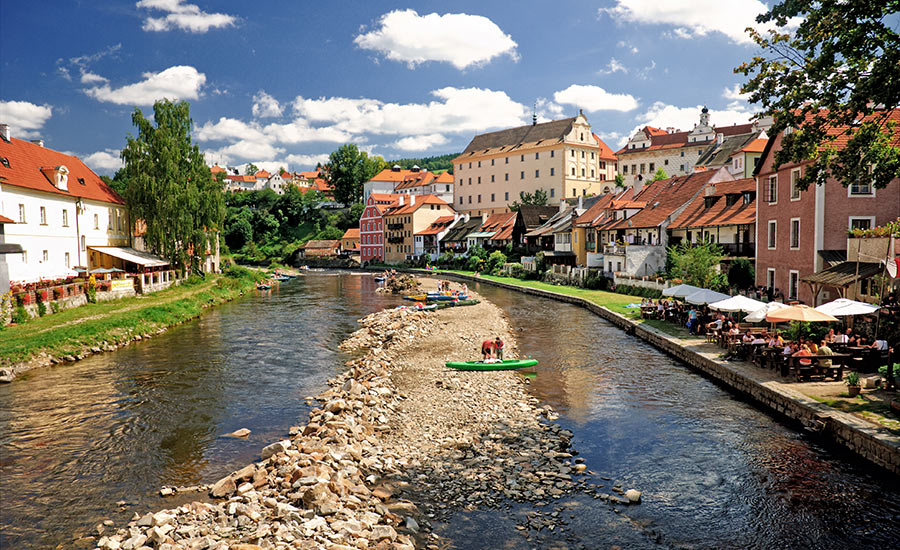 Medieval town in Southern Bohemia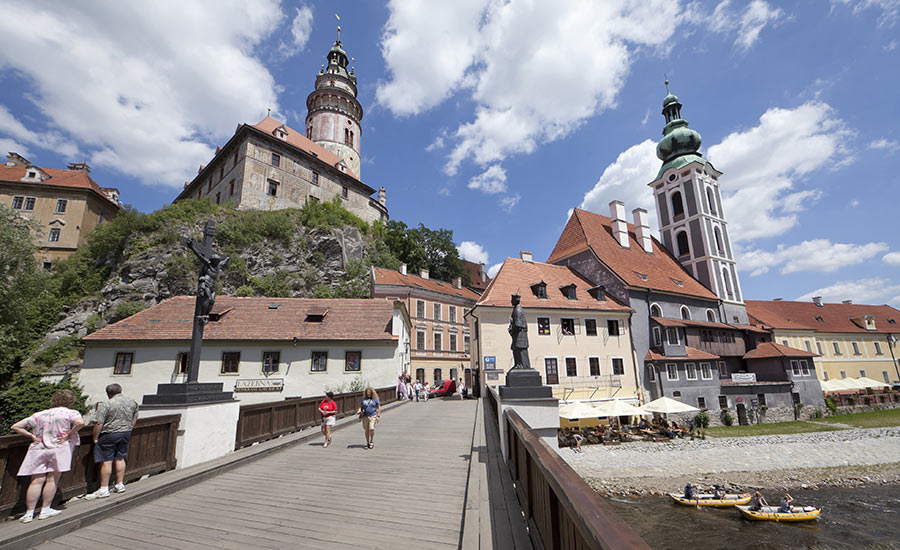 Private or Shared Excursion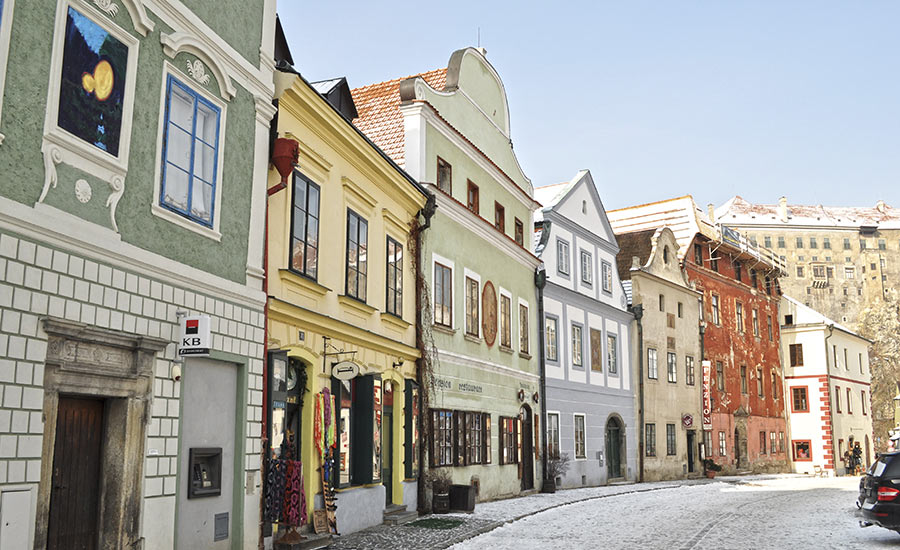 Fairy-tale charm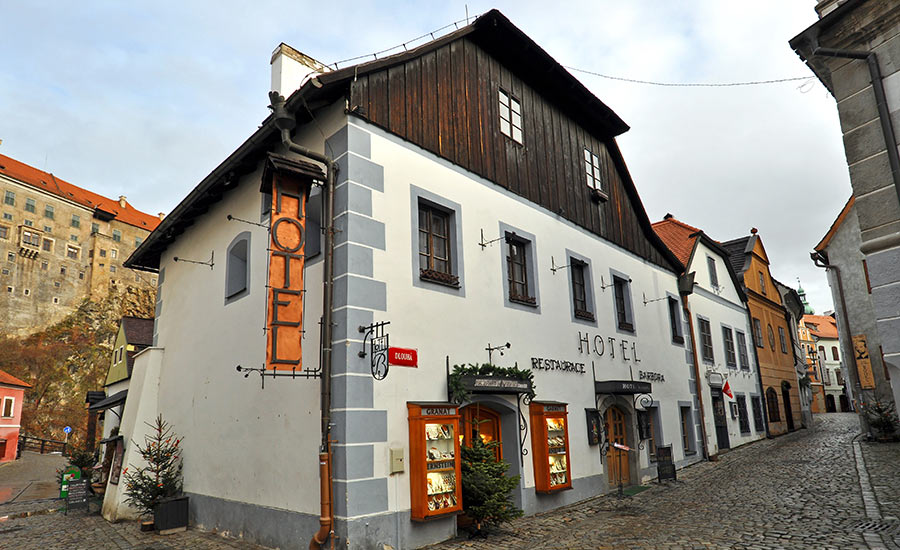 With an option to stay overnight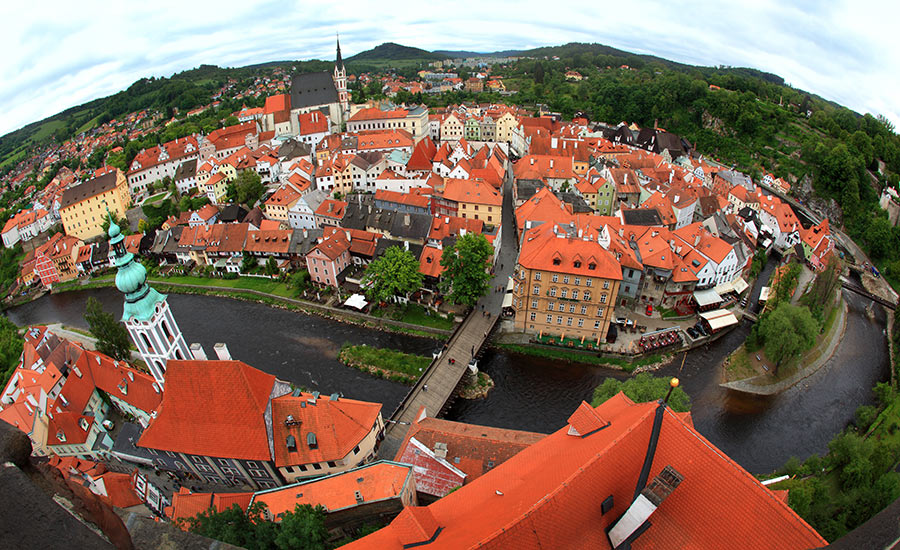 • By BUS + ON FOOT, incl. entrance fee to Krumlov castle. Lunch is not included.
• Optional pickup/drop off from your hotel – free of charge
• Fully guided and inclusive of all fees – shared with others
Alternative: Český Krumlov Private Tour | Private Transport to the Český Krumlov