Save up to 50% with our tailor-made transfer services!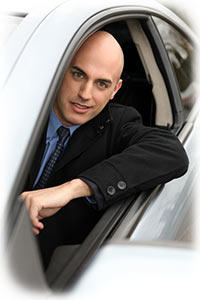 If your trip consists of multiple stops, we recommend you use our tailor-made transfer services as they are the efficient and cost-effective, and can take you to any destination within the Czech Republic. If you are travelling in a group (consisting of four or more people), there are various discounted rates that you can take advantage of and save more money. All you have to do is request an online quote or contact us directly via phone.
Transfers to Other Cities
Alongside transfer and transport services to all parts of the Czech Republic, we offer transfers between Prague and nearby cities in Europe. These cities include Vienna, Passau, Budapest, Nuremberg, Berlin and Krakow and many more. You can check and compare the prices here.
We Offer Three Types of Fares
One Way – The one-way fare is the standard fare you pay for our regular service to the location of your choice.
Same-day Return – If you are going to return on the same day, we will not charge you for that. You only pay the one-way fare and the waiting charge. So essentially, you return for free. This option is best for travelling to your chosen destination and back on the same day.
Any Day Return – If you wish to return after a few days, the total charge will simply be the double of the one-way rate.
Waiting Fee Charge
For multi-stop transfers where we wait for you in one location before moving on to the next, there will be a small additional waiting charge. This charge is not applicable for small stops that last less than 15 minutes. The waiting charge is CZK 220 per hour for 1-4 people, and CZK 260 per hour for 5-8 people. To know the waiting fee charge for larger groups, please contact us. Please note that this charge is not applicable for short stops that don't exceed 15 minutes.
Kilometre Price List for Destinations outside Prague
| | | | | |
| --- | --- | --- | --- | --- |
|  Km distance | Group 1 – 4 pers. | Group 5 – 8 pers. | Group 9 – 20 pers. | Group 21 – 49 pers. |
|  Up to 200 km | CZK 20 | CZK 25 | Ask Us | Ask Us |
|  More than 201 km | CZK 18 | CZK 22,50 | Ask Us | Ask Us |
|   1hr waiting fee | CZK 220 | CZK 280 | Ask Us | Ask Us |
|  Vehicle | Sedan or Minibus | Minibus | Larger Minibus | Coach |
*The minimum charge per trip is CZK 500. If the fare calculation based on the km price list is lower than CZK 500, you will still be charged the minimum price.
**Waiting fee is not charged if the vehicle is stuck in a traffic jam. But you will be charged extra waiting fee if you need to make any stops on the way. This is calculated at 15-minute intervals.
The Following Forms of Payment are Acceptable:

Cash on arrival (we accept CZK, GBP, EUR and USD only)
Credit cards (you can make the payment online or pay the chauffeur)
MC, Visa, AMEX, Diner's Club and JCB are acceptable
Bank transfers (for corporate customers)
PayPal