Transport from Prague Airport or Prague Centre to Munich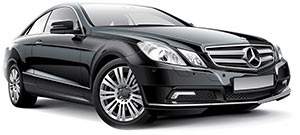 Our company provides private transfers from Prague Airport or Prague Centre to Munich (in both directions). We operate an on-demand taxi and minibus door-to-door service.
Transfer prices are quoted per vehicle for a whole group to any location or hotel in Munich, including possible taxes and toll fees. Prices for a larger minibus which can accommodate nine or more passengers are available only on request.
Prague Airport <-> Munich
Travel time: 3hr 30min; Distance: 376km
| | | | |
| --- | --- | --- | --- |
|  Group | Group 1 – 4 pers. | Group 5 – 8 pers. | Larger group |
|  Price | CZK 6768 | CZK 8460 | Ask Us |
|  Vehicle | Sedan / Minibus | Minibus | Minibus / Coach |
BOOK THIS TRANSFER ONLINE
Check prices in your currency (EUR, GBP, USD etc.)
Prague Centre <-> Munich
Travel time: 3hr 40min; Distance: 381km
| | | | |
| --- | --- | --- | --- |
|  Group | Group 1 – 4 pers. | Group 5 – 8 pers. | Larger group |
|  Price | CZK 6858 | CZK 8573 | Ask Us |
|  Vehicle | Sedan / Minibus | Minibus | Minibus / Coach |
We Offer Three Types of Fares
One way – our standard charge.
Same day return – You'll pay only a one-way fare plus a waiting charge, so your return leg is free. This is your cheapest option if you're travelling to and from the same destination on the same day.
Any day return – multiply the one way charge by two.
Waiting Fee Charge
If you require waiting or a multi-stop transfer, for example you go to one city where we wait for you and then you continue on to somewhere else, we will add a waiting charge to your fare. Our waiting charges are as follows: 1-4 people: CZK 220 per hour; 5-8 people: CZK 280 per hour. For large groups please do contact us. We do not charge this fee for short stops not exceeding 15 minutes.
Stopover Tip
Make a short stop at Plzen (Pilsen) on the way from or to Munich. We recommend at least two hours for the Plzen brewery tour, or one hour if you wish just to stop in the city. The price will be slightly higher because a waiting fee will be added. If you do not mind a small detour, you can also stop at Český Krumlov, Linz, Salzburg, and Hallstatt, which are all interesting places.
FAQ: Prague to Munich Transfers
Can we stop for the lunch or break along the way?
Yes, we are quite happy to stop along the way at no extra charge. If you require longer stop we will charge waiting fee.
We are group of four people and wish to book a transfer from Munich to Prague. I can see your company is based in Prague. Can you provide such a transfer?
Yes, we provide transfers between both cities (in both directions). But if you are booking a transfer which does not originate in Prague, the transfer (or at least a deposit) must be paid in advance. Or you can provide your card details as a guarantee.
We are group of four people and have a lot of luggage. Will they fit into a sedan vehicle?
If you let us know in advance we will send a spacious minivan instead of a sedan vehicle. The price will not be increased (you will only pay the sedan price).
We are looking for the most economical way to travel between Prague and Munich. Are your transfers cheaper compared to travel by train or bus?
It depends on the number of passengers travelling. Generally for larger groups it might be cheaper travelling by private transfer.
What are the advantages of using your transfers compared to the travelling by train or bus?
Our transfers are provided with new and comfortable vehicles, and the travel time is shorter. There are no other stops on the way unless you ask us to do so (for lunch etc). If you travel by train or bus you will also have to add costs for getting to and from the station, whereas our transfers are door-to-door.
What is the fastest means of travel between Prague and Munich?
Private transfers are the quickest way of getting from Prague to Munich.
We are travelling with our small baby. Are baby seats obligatory?
Yes, by law baby seats are required. For your baby's safety, we will provide them free of charge.
Can your driver recommend us some nice place for a lunch/dinner on the way?
Yes, our driver will gladly help you with that or any other questions you might have.
We are a group of 60 people requiring a transfer from Prague to Munich. Can we rent a coach with your driver for that journey?
Certainly – please contact us for an exact price quote.
We are very interested in your services but prices are too high for us. Can you give us a discount?
Unfortunately we are not able provide discounts. We believe that our prices are already very competitive. The only exception when we would be able to provide discounts is for travel agents, and this would be based on regular cooperation and subject to a minimum number of bookings. Please contact us.
Are your prices also valid for transfers between Prague and Munich Airport (Munich Franz Josef Strauss Airport)?
Yes, quoted prices are valid for these destinations as well.

Free Minibus Upgrade
Some airport taxis will only take up to three passengers and might not be able to store your large bags in their sedan vehicle. With Prague Airport Transfers, we will accommodate groups of up to four passengers and your luggage in a bigger vehicle for no extra charge. To request this service, simply choose "Minivan/Minibus free upgrade" on your booking form. For groups of five or more persons this offer does not apply and only the minibus at standard price is available.

We Accept the Following Forms of Payment
-> Cash upon arrival (we accept CZK, GBP, EUR and USD)
-> Credit cards (you can pay online or pay your driver)
-> We accept MC, Visa, AEMX, Diner's Club, JCB
-> Bank transfers (corporate customers)
-> PayPal