Transport from Prague Airport or Prague Centre to Kutná Hora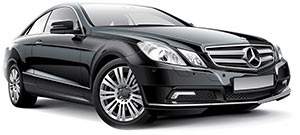 Our company provides private transfers from Prague Airport or Prague Centre to Kutná Hora (in both directions). We operate an on-demand taxi and minibus door-to-door service.
Transfer prices are quoted per vehicle for a whole group to any location or hotel in Kutná Hora, including possible taxes and toll fees. Prices for a larger minibus which can accommodate nine or more passengers are available only on request. We operate nonstop, private door to door service. You can also book excursion to the Kutná Hora.
Prague Airport <-> Kutná Hora
Travel time: 1hr 35min; Distance: 92 km
| | | | |
| --- | --- | --- | --- |
|  Group | Group 1 – 4 pers. | Group 5 – 8 pers. | Larger group |
|  Price | CZK 1840 | CZK 2300 | Ask Us |
|  Vehicle | Sedan / Minibus | Minibus | Minibus / Coach |
BOOK THIS TRANSFER ONLINE
Check prices in your currency (EUR, GBP, USD etc.)
Prague Centre <-> Kutná Hora
Travel time: 1hr 15min; Distance: 70km
| | | | |
| --- | --- | --- | --- |
|  Group | Group 1 – 4 pers. | Group 5 – 8 pers. | Larger group |
|  Price | CZK 1400 | CZK 1750 | Ask Us |
|  Vehicle | Sedan / Minibus | Minibus | Minibus / Coach |
We Offer Three Types of Fares
One way – our standard charge.
Same day return – You'll pay only a one-way fare plus a waiting charge, so your return leg is free. This is your cheapest option if you're travelling to and from the same destination on the same day.
Any day return – multiply the one way charge by two.
Waiting Fee Charge
If you require waiting or a multi-stop transfer, for example you go to one city where we wait for you and then you continue on to somewhere else, we will add a waiting charge to your fare. Our waiting charges are as follows: 1-4 people: CZK 220 per hour; 5-8 people: CZK 280 per hour. For large groups please do contact us. We do not charge this fee for short stops not exceeding 15 minutes.
FAQ
Do you provide cheaper shared shuttle transport between Prague and Kutná Hora? Unfortunately we do not operate such a service for transport outside of Prague. You might wish to consider using the train or bus instead. We can arrange transport from the airport to the train or bus station, and we can advise on the best transport available.
Do listed prices include all fees and tips? Prices listed are all-inclusive, but do not include an optional tip for the driver. It is not mandatory to tip the driver, but if you are happy with the transport a tip between 5 and 10% is highly appreciated.
Can we book a Mercedes E class for this route? Yes, you are welcome to choose this option during the booking process. Please note that the price is slightly higher compared to the standard vehicle.
What vehicles do you use for intercity transfers? Please check our fleet section for available cars; we use only those brands which are listed in that section. The maximum age of cars is five years, but on average our fleet is two years old. If you require a particular model please provide a note during the booking process and we will do our best to meet your expectations.
We are a group of 8 people with large bags. Will we fit into your minibus?Please check vehicle specification in our fleet section or email us before making a booking. Unfortunately most likely if you have excessive luggage you will probably not fit into our standard minibuses designed for up to 8 passengers. If this is the case we would need to arrange a large (and considerably more expensive) minibus for up to 20 passengers, possibly with a luggage-carrier.
We are a group of 3 persons with large bags. Should we book a sedan, or use the free minibus upgrade option? If you believe that your bags won't fit into a standard sedan vehicle it's always safer to pre-book a minibus.
Can we stop for the toilet or a quick bite on the way? Yes, of course – short stops up to 15 minutes are free of charge. For longer stops, a waiting fee might be applied, but you are welcome to consult directly with the driver.
Can we use Wi-Fi while using your transport? Please make a note during your booking and we will do our best to provide this service.
I will be attending a meeting and need the driver to wait for me before going back. What is the best option to book? In most cases the best and cheapest option is to book a same-day return transfer. That way you won't be paying for a return trip, only a one-way fare plus waiting. We even offer that you can return back to Prague – either to the airport or to the city centre.

Free Minibus Upgrade
Some airport taxis will only take up to three passengers and might not be able to store your large bags in their sedan vehicle. With Prague Airport Transfers, we will accommodate groups of up to four passengers and your luggage in a bigger vehicle for no extra charge. To request this service, simply choose "Minivan/Minibus free upgrade" on your booking form. For groups of five or more persons this offer does not apply and only the minibus at standard price is available.

We Accept the Following Forms of Payment
-> Cash upon arrival (we accept CZK, GBP, EUR and USD)
-> Credit cards (you can pay online or pay your driver)
-> We accept MC, Visa, AEMX, Diner's Club, JCB
-> Bank transfers (corporate customers)
-> PayPal