Sweeten your Stay in Prague with Extra Features and Special Requests!
| Flowers | Drinks | Birthday Cards and Balloons | Transport Tickets | Strippers | Vodafone SIM cards |
Who doesn't like to spend a good time? Everyone wants to have a good time and get away from their daily troubles and responsibilities. Especially if you are a tourist, then enjoying a good time becomes a necessity. If you are planning on arriving in Prague on a holiday or vacation, you can not only have the best airport transfer service from Prague Airport Transfer Services, but you can also make your time here truly memorable by requesting some Extra Features and Special Requests!
Upon request you can have:
Car seats for children (no extra charges will apply)
Taxi with a roof-rack (no extra charges will apply)
Airport assistance and hostess service
Flowers, customized cards and beverages such as champagne, wine, beer, soda, etc.
Bodyguard service
among many other features and services!
Child Transport
While making your reservation for our airport transfer service, please inform us beforehand if any children/toddlers are travelling with you. We will make sure that your little angels enjoy a good and comfortable ride too!
Airport Hostess Service
Once you arrive, you will be greeted by our hostess service, who will provide you with any information you might want to know. Once you and all your group are together, the hostess will escort you to your reserved limousine or coach.
Assistance for Disabled Passengers
Our friendly and helpful drivers will not only help with your luggage, but they will also help with the loading of disabled passengers with wheelchairs. However, it will cause a bit of trouble for our drivers if the passenger is unable to leave the wheelchair. In that case, please add a note when reserving your airport transfer, informing us of any such passenger travelling with you. We will arrange for the necessary services to help the passenger board the vehicle with their wheelchair. Since we believe in good service and customer satisfaction, you will not be asked to pay any extra charges for such cases.
One thing you should note is that it will not be possible for us to arrange for a specially-adapted vehicle (for example, with a ramp attached) if the disabled passenger is unable to use an ordinary sedan or minibus. In that case we would advise you to contact Prague Airport Authority or inform your airline – they will be able to assist you further.
Courier Service – Transfer your Luggage and Merchandise
We are here to help not only for your airport transfer, but that of your luggage and/or merchandise as well. Simply mention the pick-up and destination addresses of your luggage, and we will take care of the rest.
Wifi
In this age of modern technology, everybody has a smart device. Whether you have an iPhone, iPad or any other smart device, you need to stay connected to the internet. Therefore, for your convenience, most of our vehicles are equipped with free Wi-Fi hotspots. Simply include a note when you are making your booking and let us know if you would like to use this service.

Flowers
If you are arriving in Prague with your partner, you can make your stay here both memorable and romantic by surprising your partner with flowers. You can choose from three different options: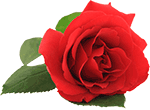 Rose – Surprise your loved one with a beautiful rose, which comes in red, pink, orange or white. We will make sure you get the freshest rose possible – the driver will pick up the rose just before your arrival.

Price – CZK 100 per rose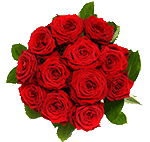 Bouquet – Better than just a rose, this breathtaking bouquet will be expertly arranged and beautifully wrapped by hand. Our driver will deliver it directly to your loved one.

Price – CZK 1000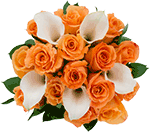 Rose Bouquet – Why give only a rose or just a bouquet – when you can have both! This floral masterpiece will be made up of 12 roses and is available for a special price. You can choose from red, pink, orange and white roses, which will be of the freshest quality.

Price – CZK 1100
Drinks
You can enjoy the same drinks as those you get in the airport – for less price! You can choose from many types of drinks – from mineral water and sodas to superior wine and chilled champagne – for half the price compared to average airport prices!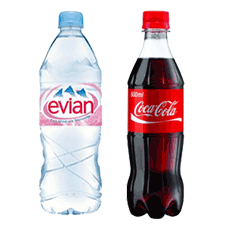 Mineral Water – Evian, 0.3l, CZK 40
Soda – Coca-Cola/Sprite, 0.5l, CZK 50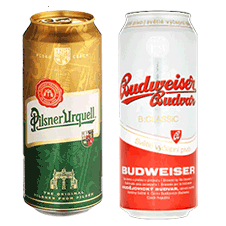 Beer – Pilsner Urquell / Budweiser Budvar. It is a common belief that the Czech beer Pilsner Urquell is a world-class beer, and there is no doubt that you will enjoy it immensely.

Price – CZK 60 for, 0.5l can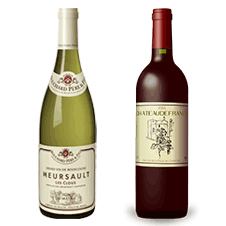 Wine – It is a known fact that celebrations are incomplete without wine. So, to make your trip to Prague truly unique and unforgettable, you can choose from the French and Spanish wines which we offer. All you have to do is let us know your preferred order – red, white, rosé, dry, sweet etc. Since we believe in good service and customer satisfaction, we do not offer Czech wine, which is not that good compared to the brilliant Czech beer.

Price – CZK 400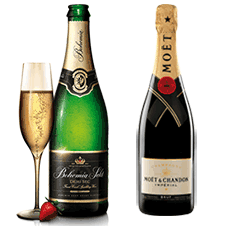 Champagne – Start your stay in Prague with a toast of chilled champagne. You can choose from two types:
Most popular Bohemia Sekt (cooled sparkling wine – brut and demi-sect): CZK 400
Real French Champagne (brut): from CZK 1000 to CZK 1500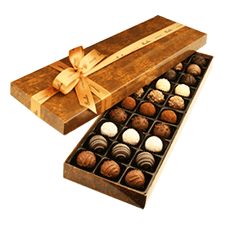 Sweets – Yet another way to sweeten your trip to Prague is with a box of premium chocolates.
Price – CZK 150
Greeting Cards and Balloons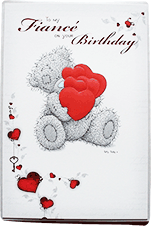 If you want, you can also have birthday and greeting cards attached to your flowers, drinks and chocolates. Simply let us know what message you would like the card to bear when you are filling in the booking form.

Price – CZK 100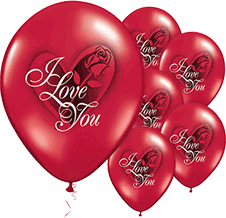 We also offer party and helium balloons to make your stay in Prague more enjoyable. The balloons come in all shapes and sizes. You can even ask for the balloons to have numbers printed on them, to celebrate special occasions such as an anniversary or a birthday.
Price – CZK 90
Strippers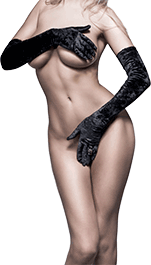 Not only can you travel in a royal style in a stretch limousine, but you can also have that sense of royalty heightened with lap dances and long, sensual performances from dexterous and experienced erotic dancers. You can check out our co-operating agency, from where you can choose – based on real photos – the girl you would like to perform for you.
Things to note:
You can enjoy lap dances and other sensual performances only if you choose limousine transfers (using Lincoln, Cadillac, Phantom Replica, Ford or Hummer limos).
Dancers are counted towards the maximum number of passengers allowed for the vehicle.
Price – CZK 2000 for a 20-minute long performance and CZK 4000 for a duo lesbian show (excluding limo rental charges)
Public Transportation Ticket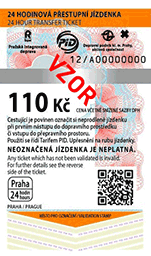 The 24 hour Public Transportation Pass (ticket) will allow you to use public transportation in Prague for 24 hours, starting from the time of the first stamping on the ticket. You will be allowed to carry one big piece of luggage with you on board.
Price – CZK 110
Vodafone Pre-Paid Data & Voice Cards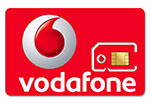 Pre-set services include in the SIM card price 1,2 GB / 3 GB / 10 GB data and unlimited SMS messages in the Vodafone Czech Republic network. Internet access is for first 30 days. After 30 days, packages will be deactivated and is only up to you if you decide to reactivate it. Vodafone's Multi-SIM will fit any of your devices as it can be turned into any SIM size (Nano, micro, and standard SIM card).
Things to note:
If you have a prepaid SIM card from Czech Republic, you should be able to roam at the same rate in other EU Member States.
Price – CZK 200 for 1,2 GB data with 100 credit / CZK 349 for 3GB data / CZK 649 for 10 GB data (official Vodafone selling price)