Safety Guaranteed with Prague Airport Transfers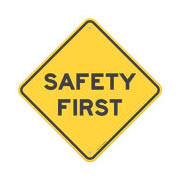 Client Safety
We believe that our clients should have the best possible safety measures, so to ensure that we make sure that all of our vehicles are insured – well above the constitutional commitment. We make it a prime priority to ensure the safety of the client and make their journey as hassle-free as possible, because we understand that a happy customer will tell.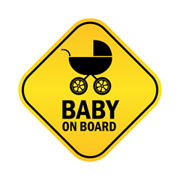 Child Safety
We care for the safety of your children as much as you do. If you have any little angels traveling with you, please let us know beforehand – while making the reservation – so that we can arrange for the corresponding seating and other safety measures and have them ready when you arrive. To make things even better for you, we provide these services for free! Having seats for babies is not compulsory, but it is highly recommended. Prague Airport Transfers strongly supports and complies with the safety regulations and recommendations of child travel as per the local Transportation Ministry.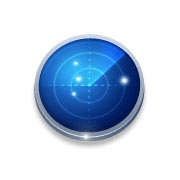 Vehicle Safety
Yet another length we go to so that your journey with us is safe and sound is the use of GPS to monitor our vehicles. All of our vehicles are GPS fitted, and are always being monitored and tracked to ensure your safety. We can usually arrange for a vehicle for you within 15 minutes if you need a transfer from or to the airport, or even a transfer to the city.
Our experienced and expert drivers have 10 years of quality service under their belt, and can speak English. They are polite and will help you with your luggage. Moreover, you will have 24/7 customer care support, through both the phone as well as email.

Guaranteed Best Price
One thing that our clients can be assured of is that the price and service we provide for the vehicle range offered is unparalleled. Moreover, we provide money back guarantee – no questions asked. Furthermore, our clients can choose to cancel their reservation anytime for free – no deposits required.
We also value the bond and trust between us and the client. Hence, we are completely transparent from the very beginning, and the price the clients agree upon is the fixed price. There will be no hidden or extra bill asked of the client – such as parking fees, waiting fees, taxi meters etc.

The Promise of the Best Service
There is every possibility that in Prague the taxi driver will charge you a fare way more than the actual fare. The driver may not know your language, and the vehicle may be much less comfortable than your liking. It is highly recommended to book a transfer with Prague Airport Services – it takes only 5 minutes and enables you to avoid all the risks mentioned above. Even though some clients may be mistrustful of an online taxi rental service with more than fair terms and conditions, we guarantee that the service we provide is, simply, elite (no advance payments required).

Baby Car Seats
The types of baby car seats we provide:
Infant Car Seats – Suitable for children up to 9 kg (20 lbs.). Translates to up to 1 year olds in terms of age.
Toddler Car Seats – Suitable for children weighing between 9 kg and 18 kg (20 – 40 lbs.). Translates to 1-4 year olds in terms of age.
Booster Car Seats – Suitable for children weighing between 18 kg and 36 kg (40 – 80 lbs.). Translates to 4-8 year olds in terms of age.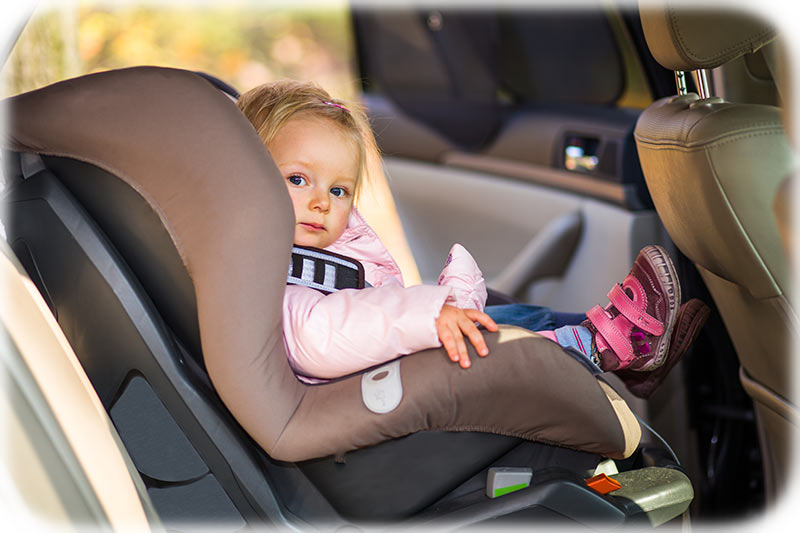 We Accept the Following Forms of Payment
-> Cash upon arrival (we accept CZK, GBP, EUR and USD)
-> Credit cards (you can pay online or pay your driver)
-> We accept MC, Visa, AEMX, Diner's Club, JCB
-> Bank transfers (corporate customers)
-> PayPal
Note – If you pay in cash in other than local Czech currency, the price may vary slightly, based on the actual exchange rate.
Elizabeth Madsen
---
I would like to thank you so much for the amazing service we got when we visited Prague a week ago:-))all our drivers were well mannered,professional and very helpful:-))we will absolutely recommend your company to our friends and family:-))) Thank you from the bottom of our hearts for making our visit to Prague an amazing and a memorable one.i must say we were all impressed of your drivers:-))))))thank you again and we will sure come back to Prague and use your services again:-)))))
Ian McLaren, Edinburgh
---
Dear Steven , Just a line to say that I was very impressed with your transfer service. Excellent comfort, prompt and efficient drivers but... your little guide book was just FABULOUS to browse through over a cocktail and dinner...
Kevin Fletcher-Biles
---
Booked on line from the UK a couple of days before departure. Easy booking system, fast acknowledgement and no pre payment required, just paid the driver on arrival at the hotel. Clear accurate pricing (about £16 per car) which was an enormous Skoda Superb estate which would happily accommodate 4 passengers and luggage, English speaking driver meets you at arrivals and helps with luggage. Efficient transfer straight to the hotel without fussing about with local public transport or the overpriced public taxis. The best bit was being handed a voucher to join a free walking tour of the city from the Old Town Square. This turned out to be a 5 hour walk taking in most of the prominent sights of the city, including a hike up to the Castle with an English speaking student; worth the taxi fare alone. We were so impressed we booked the return trip to the airport with this company without any hesitation at all.
Emma Luing and family
---
I wanted to write to you, to thank you for the outstanding service we received on our recent holiday to Karlovy Vary. Your drivers are all very fluent in English and make the customer feel at ease and comfortable, happy to talk but never demanding a conversation. I could not be happier with the service we received, particularly the lovely driver who took us from the airport to Grand hotel Pupp and collected us - we were grateful for his easy going nature, and that he was happy to stop for us as the journey was a while. We appreciated the fact he was a very careful driver as the weather was quite icy, and that he put our safety first. I am happy for you to quote me in any way, and will recommend you strongly both on trip advisor and to anyone we know travelling to Prague. We look forward to booking with you again in December 2015.


Karen Copley
---
Hello, we used your services on 14th December 2014. I have just highly recommended your services as excellent on trip advisor, please don't let you standards drop keep providing excellent service and your future will be secure.
Kim Teague
---
Just a quick email to compliment you on your service. On time, with friendly efficient staff providing excellent value for money. I would easily recommend you to anyone visiting the city. Many thanks.
O'Sullivan
---
Just made our trip from our hotel to the airport. Thank you for 2 very easy journies. Pleasant driver, fast repies to email queries. I would be happy to recommend your service. Many Thanks
Catherine Hancock-Peat
---
Good evening,

I just wanted to say thank you for the excellent service we received from your company when we visited Prague. Both the drivers were well presented, very polite, helpful and punctual, and the cars were clean and comfortable.

We were very impressed with the professional service and would definitely book with you again. I shall recommend your company to friends and family if they visit Prague.

Thank you very much.
C. J. Andrews
---
Just back from Prague and we used your services to and from the airport and a river evening trip.

All arrangement were first class....timing, pleasant drivers and contact from the office....texts and emails etc.

Well done and thank you.

Can't find my reference, but it doesn't matter, just good service from you
Tom Scott
---
Hello, I just wanted to commend my driver who was efficient, very polite, knowledgeable and friendly -- and spoke impeccable English of course!  He made my trip into Prague city center very enjoyable le after a hard day. Thank you so much and please thank him; I am sorry I don't remember his name.
Nigel Uzzell
---
I just wanted to drop you a note to say how fantastic your service has been. We were so delayed on Sunday 22nd Feb by crew problems and then technical problems that I despaired ever reaching Prague. I used the help line number on the e-mail and the lady I spoke to was clear and informative and once we had a new time, she confirmed the Hummer would be there despite the lateness. This was a special treat for my birthday that I had arranged for my guests who were visiting Prague for the first time and to arrive at the airport after the disappointment of the delays to find the Hummer there for them got the holiday off to a great start. Your driver was also excellent and dropped the windows at exactly the right time to give them a magical view of the city. What a way to arrive. Further on the day of departure, when we had to change numbers departing due to someone else's mix up, your help desk sorted us out with an additional vehicle quickly and efficiently. I have to say your service was excellent and I would definitely recommend you to anyone and will undoubtedly use you again. Many thanks for all you help. 
Jackie O'Dowd
---
Hi,

Just wanted to thank you for a brilliant service, very professional and dependable which meant we were able to relax and enjoy our long weekend.  Thanks again.

Visited Prague-27th Feb 2015 to 2nd March 2015.
vicki webster
---
Hi

I just wanted to email to say that I have been extremely thrilled with the services I have received.

A special thank you to Ross the tour leader for the free tour from Sunday.  His knowledge, expertise and enthusiasm was simply amazing and I would have quit gladly paid for that tour because of him.  The weather was against him a little bit but it did not dampen the tour and he went out of his way to make sure we stopped undercover so we could be sheltered from the odd bits of rain (he even gave his umbrella to one of the guests in the group!) I hope he, and his bosses, realise how good he is at his job.

For a free tour I was amazed. I travel a lot and this was by far the most comprehensive and customer led tour I have been on.  Please pass my thanks to Ross and I hope that in some way he is congratulated for the great job he is doing!!  

Thank you, Vicki
---
Hello, just wanted to let you know that Grand Walk was very good. She was very wonderful and very funny. Would you be able to pass on my thanks to Marta. Marylyn R.
---
Good Evening. We just arrived home from Prague and would like to take the opportunity to express how much we enjoyed our Superior tour with Petra. Liz E.